About us
Dear Customers, welcome and thank you for your interest in our offer of products and services.
Casabe World is a brand that develops on the e-commerce market in the B2B, B2C structure and marketplace platforms such as amazon, ebay, allegro as well as in the structure of the domestic and international market. We can boast of the wide recognition and trust of major manufacturers of international brands, with whom we have deepened our wide-ranging cooperation so as to provide our clients with products and services of high quality, innovative solutions that guarantee success now and in the future.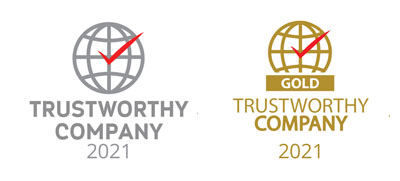 Our priority is to create attractive offers of products and services for wholesale and retail customers on a global scale.
We work with producers, wholesalers and groups of developers on the domestic and international market, going even beyond European countries, which causes additional enthusiasm for work and energy so that the constantly growing development translates into your satisfaction and a high level of products and services offered by us.
One of the key goals of our activity is to support the Polish economy, thus contributing to building an economic position in the world, which is why Casabe World sinks are manufactured by Polish producers at our individual request in accordance with the constantly developing technological innovation and applicable standards.
Casabe World granite sinks are primarily of high quality, which is characterized by a special unique recipe, translating into their fantastic design with high-strength parameters, where they perfectly matched for each kitchen arrangement and the needs of our customers.
Innovative technologies and creative solutions distinguish Casabe World sinks from the competition. The precise workmanship perfectly matches the combination of style and everyday use.
The next installment of our company is the world of excellent products of the Polish manufacturer Tenzi, where professional cleaning agents raise the prestige of our company and a wide range of high-quality products will adapt to the needs and expectations of each Client.
In our offer you will also find the BKF (the Polish manufacturer and market leader) professional machines and devices for cleaning.
Having such fantastic products in our portfolio, we are proud and we draw the wind into our sails with satisfaction, vigorously sailing out into the world's waters.
We are active in many construction industries, home and garden, electronic, sanitary, furniture, clothing, footwear, outlets of products from the liquidation of wholesalers, end of series, from store displays or presentations, which gives us great opportunities to follow our mission in business relations, hand in hand with the needs of our Clients.
Innovative concepts and comprehensive advice will allow you to build positive relationships with customers, while at the same time we will build our experience and professionalism so that in the coming future our catalogue of products and services will be positively received and recommended.
Our priority is to create attractive offers of products and services in the Internet marketing channel, both on the domestic and foreign markets.
We invite you to familiarize yourself with our offer.
The crown of quality and the pillar of our company are granite sinks, which dynamically win the market and constantly expand the group of satisfied customers.
The Casabe World's granite sinks are covered by a 10-year manufacturer's warranty, which additionally emphasizes durability and a high level of quality. For each granite sink from our offer we add a free manual sink siphon appropriate to the type, while the automatic siphon is offered at an additional price.
In order to meet the Client's needs, we have prepared special templates, on the basis of which you can indicate the place of drilling holes for additional accessories, which we also offer completely free of charge.
Our offer includes a basic palette of colours and models, while it is possible to individually adjust the offer and design the shape and colour of the sink at the Customer's request. We are constantly developing, adapting to the current market trends, which is why we prepare our products and services for individual Customer orders.
All other offered products are covered by a 24-month manufacturer's warranty or a warranty currently applicable to
a given product or offer. We conduct wholesale and retail sales on various commercial levels, and our offer is individually tailored to the Client, or consulted as part of negotiations and cooperation. We have the experience to professionally and reliably build a solid foundation for cooperation with our Clients for many years. We invite all interested persons to contact us and use the appropriate section, where our specialists will create an offer ideally suited to your expectations.
Thank you for your time and we invite you to cooperate with us.